When a series has names like Natasha Lyonne, Amy Poehler and Leslye Headland attached to it, count us in. Understandably, the show has garnered many comparisons to the Bill Murray classic, Groundhog Day. But while Murray's broken record of a day leans a little more heavily on comedy, Russian Doll revolves around a slightly darker premise with a light sprinkling of comedy here and there.
The story starts (and restarts, and restarts) with Nadia (Lyonne) in the bathroom of a friend's apartment. We quickly find out the gathering Nadia is in the midst of is her own 36th birthday party, thrown by her friend Maxine. Over the course of the season's eight episodes, the plot evolves and explores some wonderings of the universe that have been touched upon before, but Russian Doll does it in a new and intriguing way.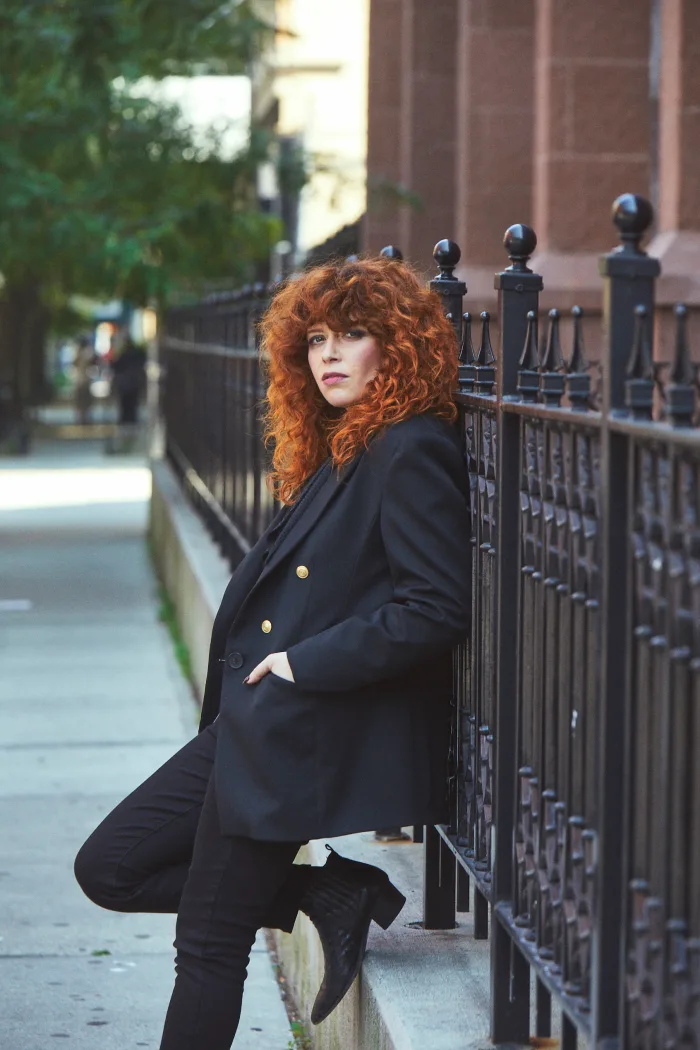 In a series that plays out the same day over and over again, it can be difficult to keep the characters' attire attractive, but oh did they nail it. Drawing inspiration from New York's Lower East Side, Nadia has a killer, but functional, outfit highlighted by a double-breasted jacket and a red pleated top, finished off with a beautifully improvised black ribbon tie.
Maxine, played by Greta Lee, is definitely the show's fashion star. Costume designer Jenn Rogien described the look to Fashionista as a "kooky, '60s meets now look, topped with a bunch of weird jewelry thrown on top of it."
So, where can all of these glorious pieces be found? Well, according to Rogien, a lot of the pieces are pretty attainable. Aside from splurging on a Helmut Lang jacket and a Dries Van Nouten skirt, the rest of the wardrobes were picked out from places like H&M, Zara, & Other Stories and Gap.
Despite the possibility of falling into a cartoon-like repeated outfit blandness, we truly could not get enough of Russian Doll's lovely outfits, even despite them being on repeat. Be sure to check the trailer below to see the beauty we're talking about in action, and start binging the Netflix Original, like, right now.